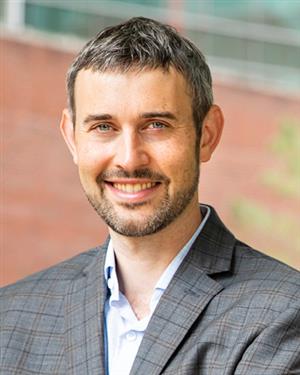 (217) 333-0806
3312 Siebel Center for Comp Sci
For More Information
Biography
Hoiem received his Ph.D. in Robotics at Carnegie Mellon
University in 2007 advised by Alexei Efros and Martial Hebert and completed
a postdoctoral fellowship at the Beckman Institute in Urbana, Champaign
in 2008. Hoiem joined the University of Illinois as an assistant professor
in Computer Science in 2009 and now holds the rank of tenured associate
professor, with affiliate appointments in ECE and the Beckman Institute.
Awards include the ACM Doctoral Dissertation Award honorable mention,
CVPR best paper award, Intel Early Career Faculty award, Sloan Fellowship,
and IEEE PAMI Young Researcher award. Hoiem is also co-founder and
Chief Science Officer of Reconstruct, a company that uses computer vision
techniques to improve construction and inspection.
Academic Positions
Professor, Department of Computer Science, UIUC, 2021 to present
Research Interests
Computer Vision, Object Recognition, Scene Understanding, Graphics
Honors
University Scholar (2022)
Dean's Award for Excellence in Research, Asssociate Professor (2021)
Campus Distinguished Promotion Award (2015)
CW Gear Junior Faculty Award (2014)
IEEE PAMI Young Researcher Award (2014)
Dean's Award for Excellence in Research, Assistant Professor (2014)
Sloan Research Fellowship (2013)
NSF CAREER Award (2011)
Teaching Honors
List of Teachers Ranked as Excellent (Fall 2021)
List of Teachers Ranked as Excellent (Spring 2020)
List of Teachers Ranked as Excellent (Fall 2017)
List of Teachers Ranked as Excellent (Spring 2017)
List of Teachers Ranked as Excellent (Spring 2015)
List of Teachers Ranked as Excellent (Fall 2014)
List of Teachers Rated Excellent (Fall 2013)
List of Teachers Rated Excellent (Spring 2012)
List of Teachers Rated Excellent (Fall 2011)
List of Teachers Rated Excellent (Spring 2011)
List of Teachers Rated Excellent (Fall 2010)
Research Honors
Koendrink Prize (2022)
Dean's Award for Excellence in Research, Associate Professor (2021)
Best Paper Award: IEEE Winter Conference on Applications in Computer Vision (WACV)(2015)
IEEE PAMI Young Researcher Award (2014)
Dean's Award for Excellence in Research, Assistant Professor (2014)
Sloan Research Fellowship (2013)
Intel Early Career Faculty Honor Program Award (2012)
NSF CAREER Award (2011)
ACM Doctoral Dissertation Award, Honorable Mention, 2008. (runner-up for best dissertation in computer science, internationally)
Carnegie Mellon University SCS Distinguished Dissertation Award, 2008 (best dissertation in computer science at CMU)
Best Paper Award: IEEE Computer Vision and Pattern Recognition (CVPR) (2006)
Recent Courses Taught
CS 441 - Applied Machine Learning
CS 445 - Computational Photography
CS 598 DWH - 3D Vision